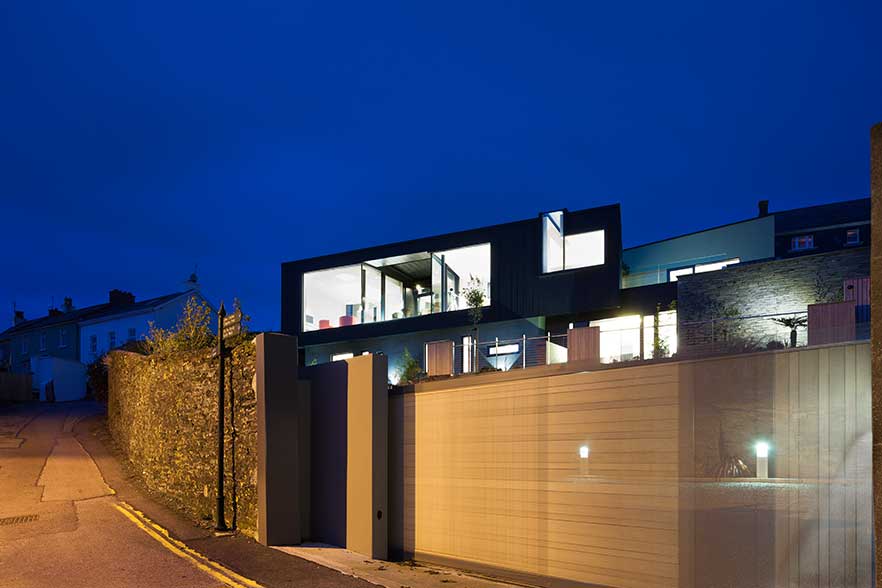 this project delivers a contemporary, 4 bedroom house on a tight, sloping site in the historic town of kinsale. the original stone roadside wall is integral to the composition and helps the house sit comfortably into the tight grain of the area. an upper pedestrian entrance courtyard give access to living areas with bedrooms accommodated below as the profile of the site drops away.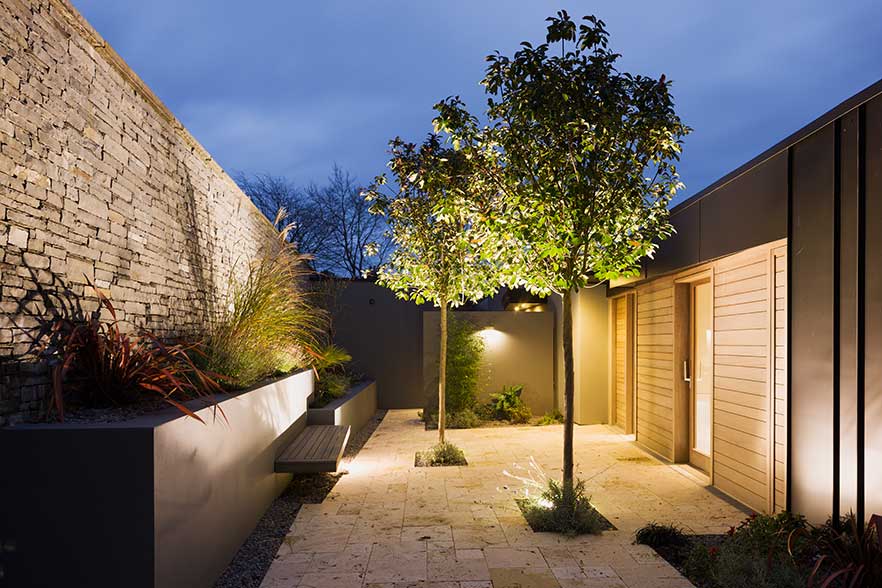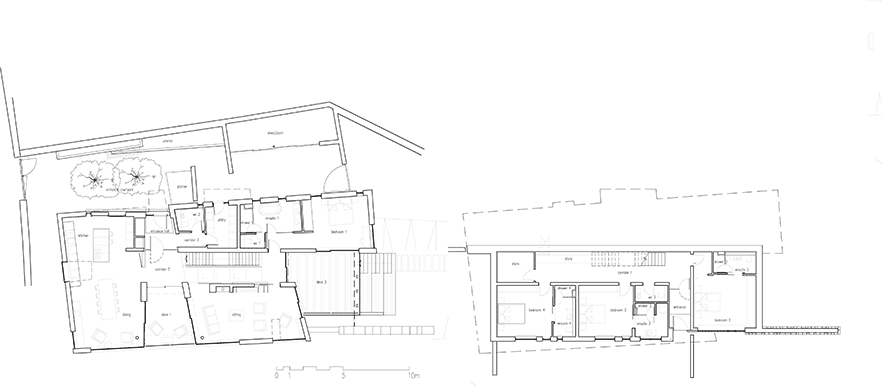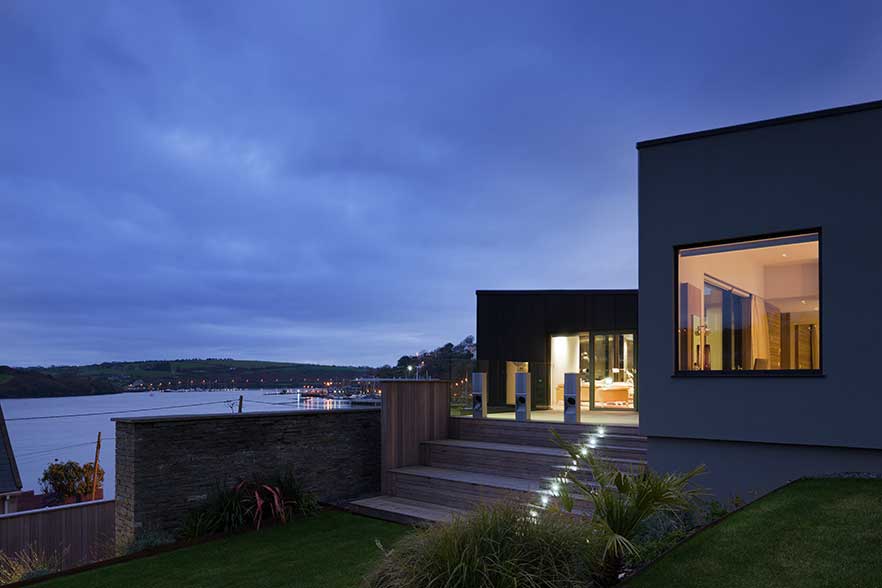 this gives drama to the approach, entry and circulation through the house and maximises views to the south over the harbour incorporating an indented sheltered, external space accessed from all living areas. clad in black zinc, the main volume of the house references the slate cladding on many of kinsale's historical buildings.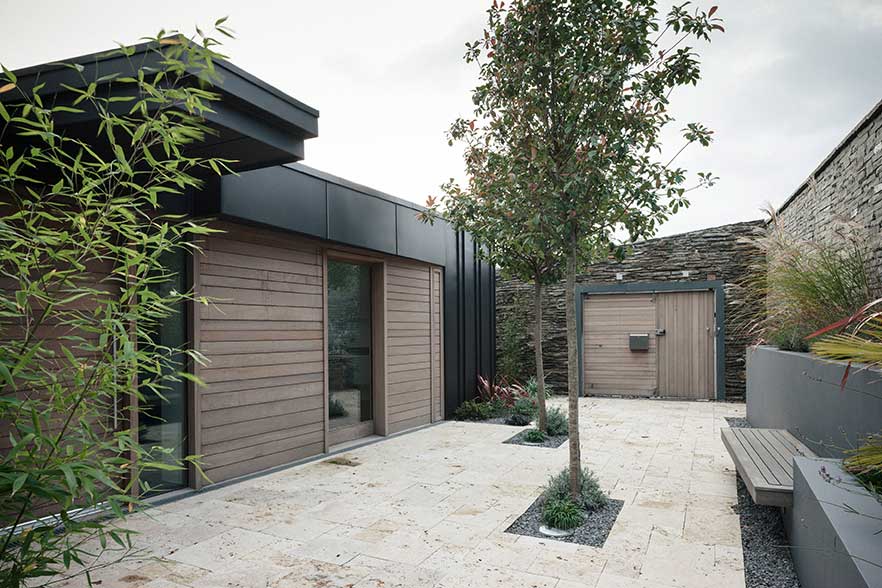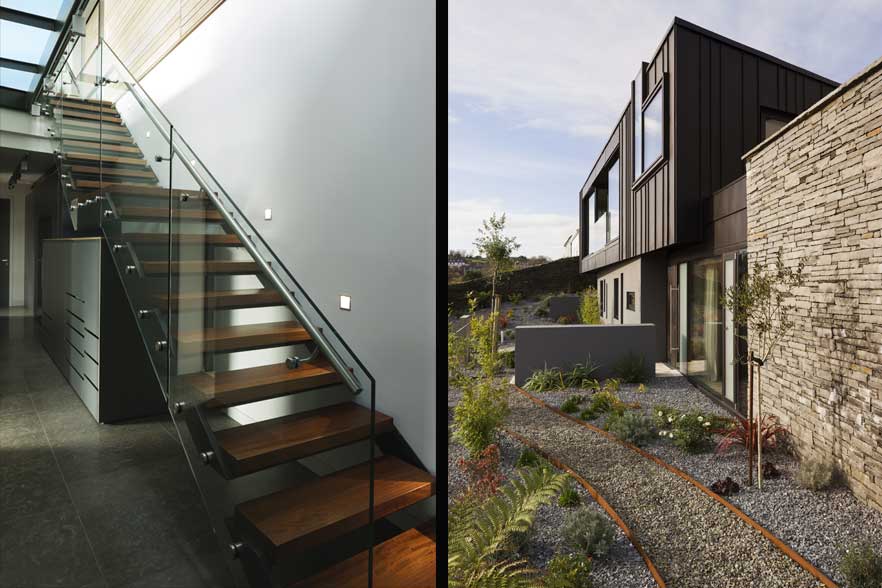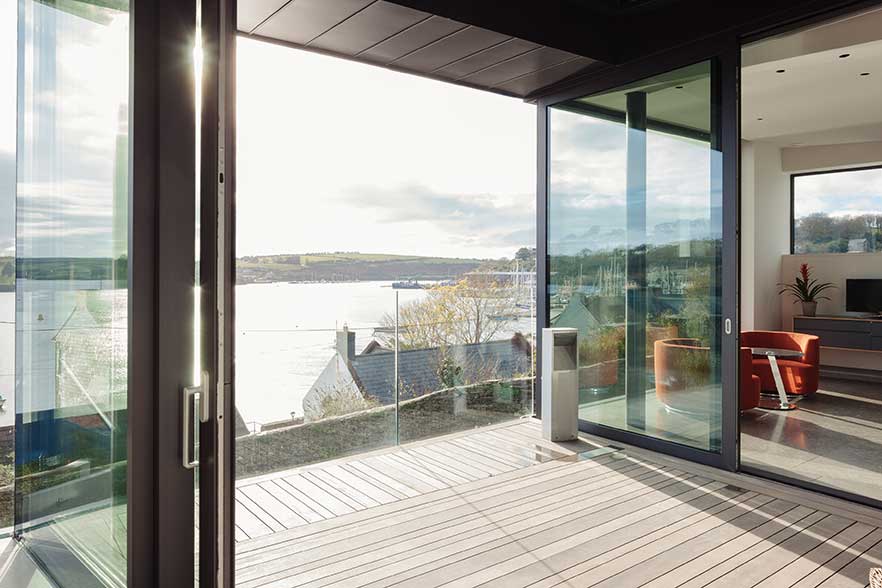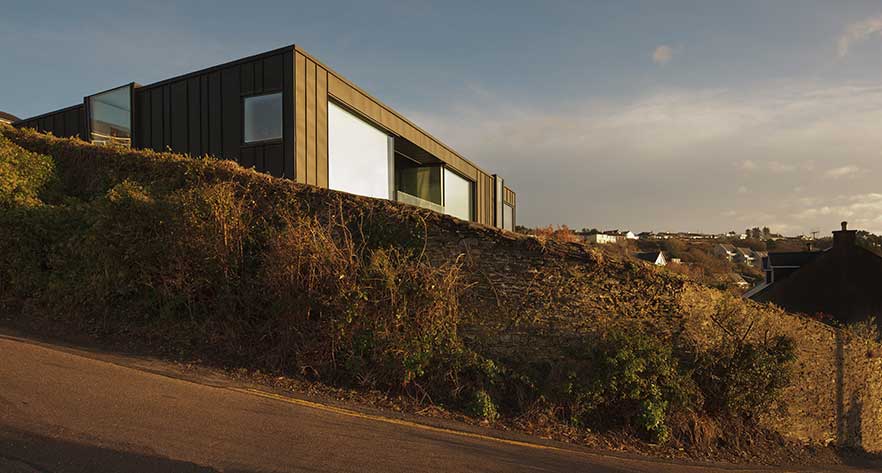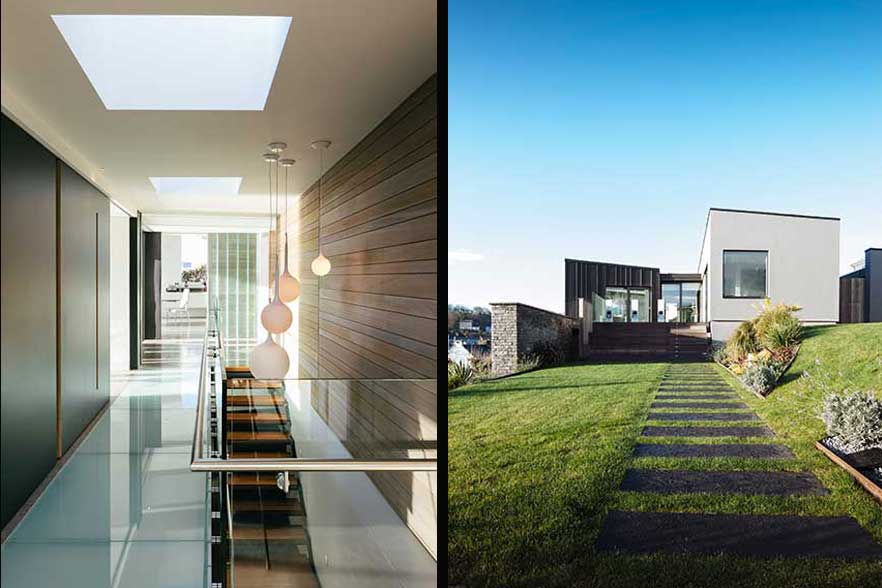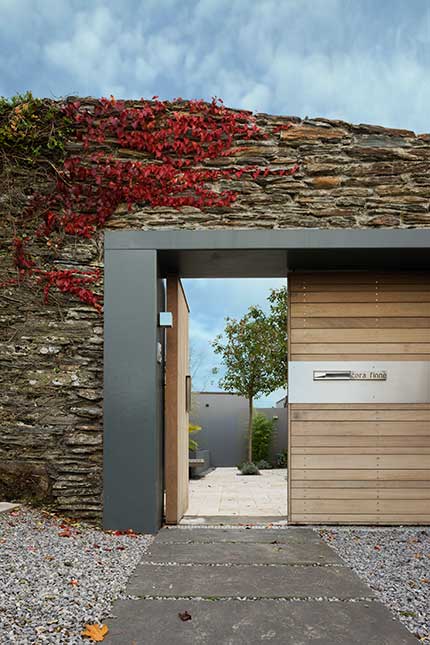 photos by – www.plpix.com
.