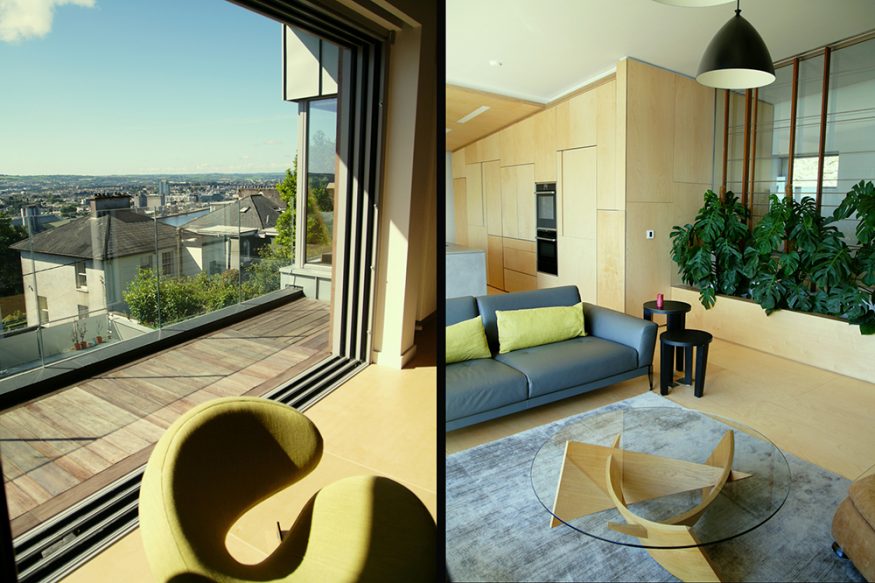 located on a steeply sloping site in montenotte, cpv overlooks the lee and cork city. with access from the top as well as the bottom of the site the house has been arranged with living spaces on the upper floor to take advantage of the views and southern aspect. while purchased at a builders finish the owners retained kiosk architects to complete the project including the delivery of an interior fitout package.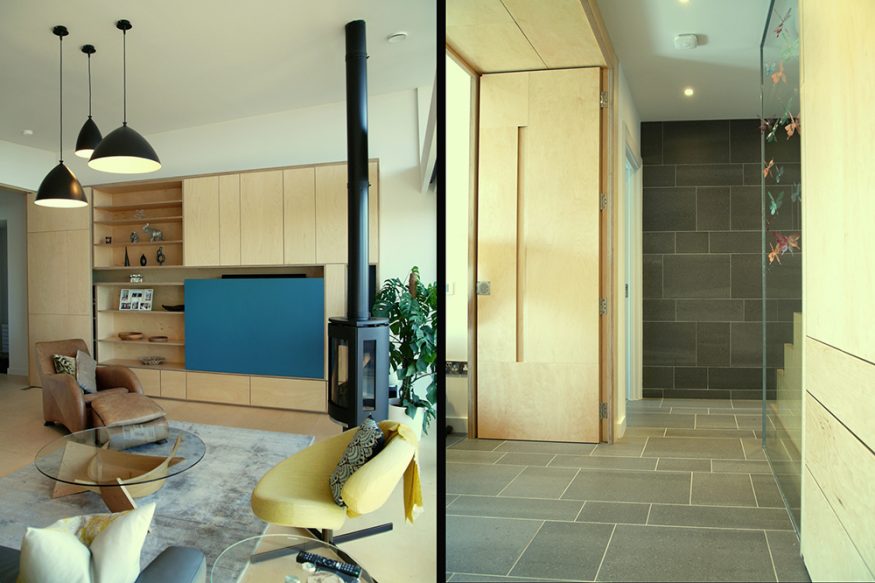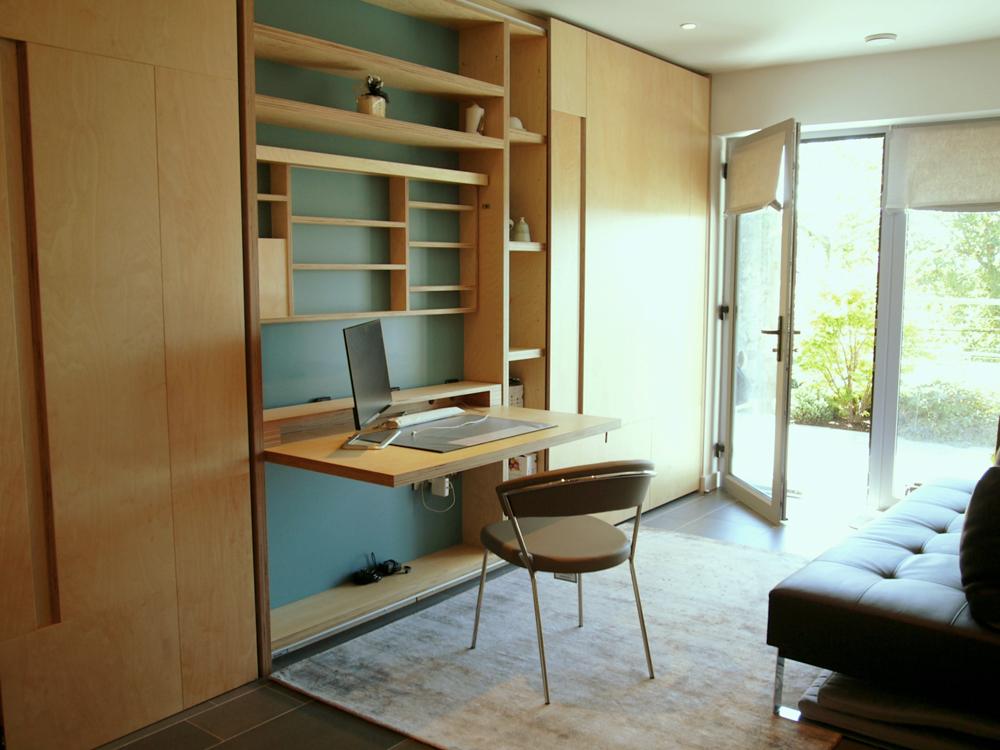 the primary element of the fitout is an extensive plywood joinery package that delivers doors, seating, storage, kitchen, bed and flooring as well as wall and ceiling linings. the extensive use of a single wood finish unifies the space and adds to the sense of being in an elevated lookout.
as part of the completion works a small bedroom on the lower level was opened to the stairwell and with a further plywood installation, that includes a folding wall, delivers a flexible den/study/guest bedroom/secondary entrance.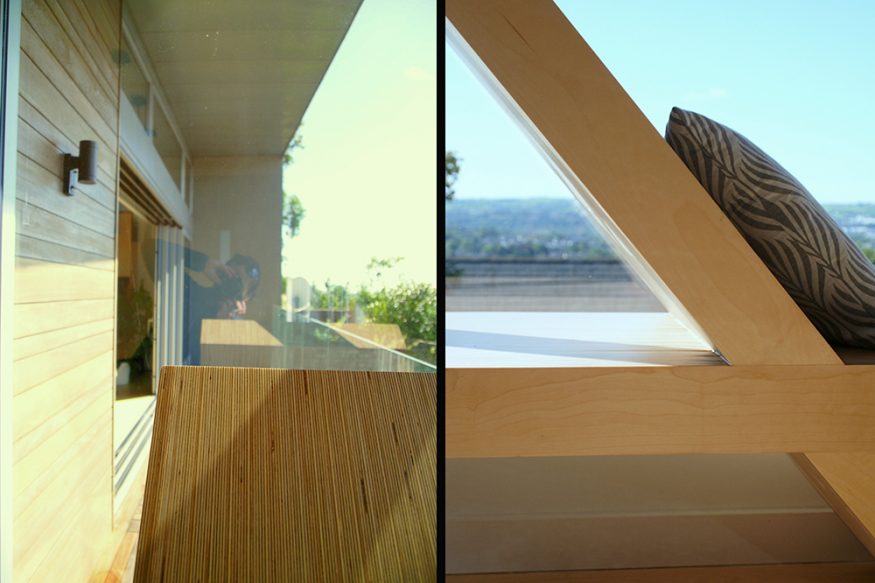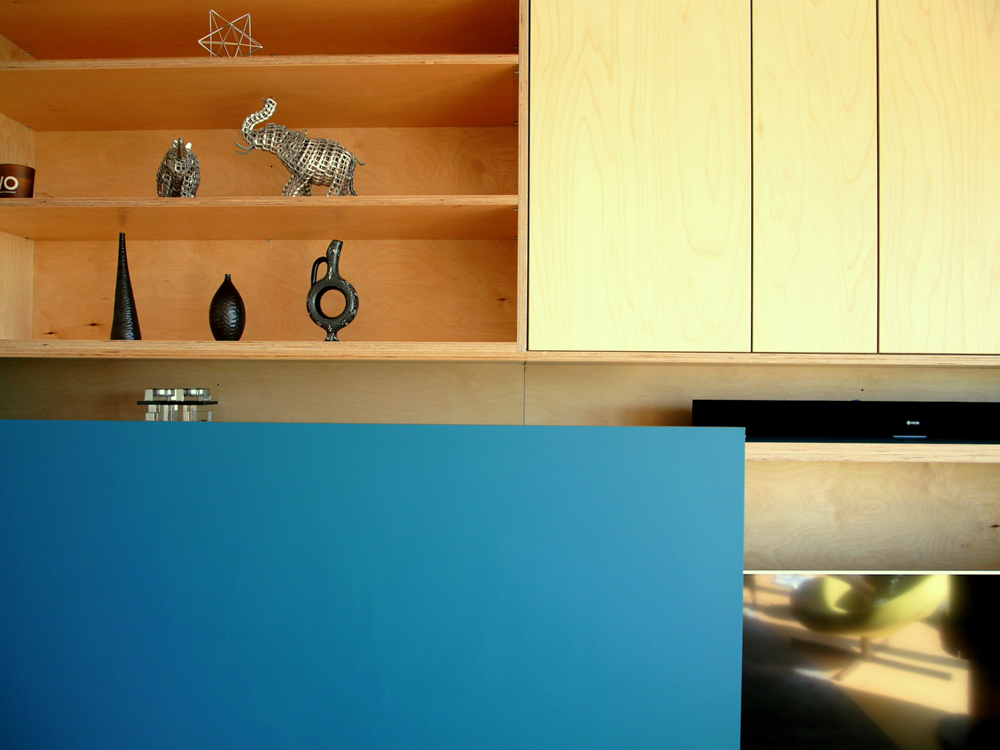 photos by kiosk